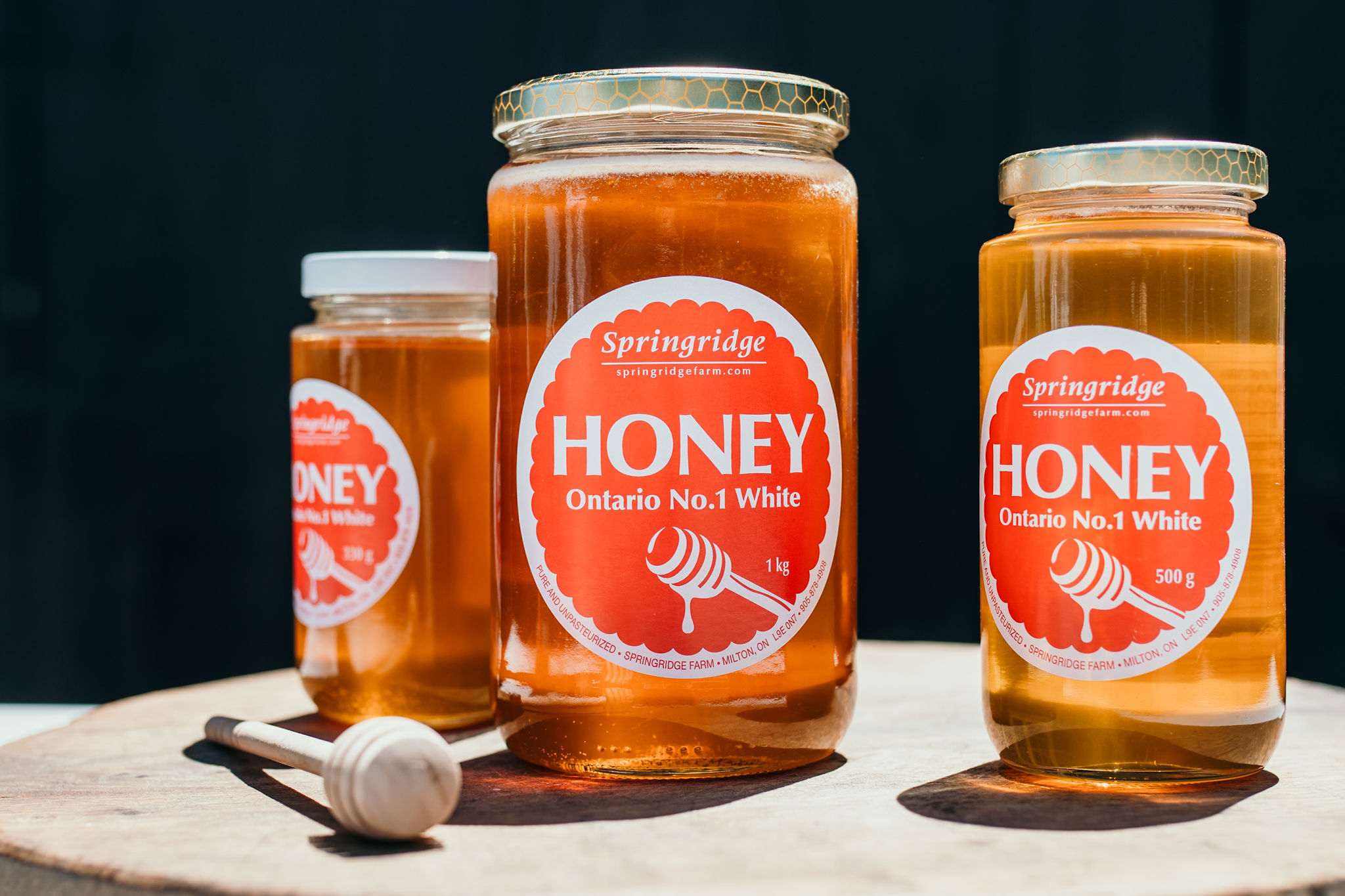 Fine Foods
Each and every season we search farm and wide to bring you the berry best fine foods like our famous honeys and maple syrups.  Handcrafted sauces and dressings and jellies are designed to turn every day into a celebration.  We bring you the best in bbq and the ingredients you need to make magic at mealtime.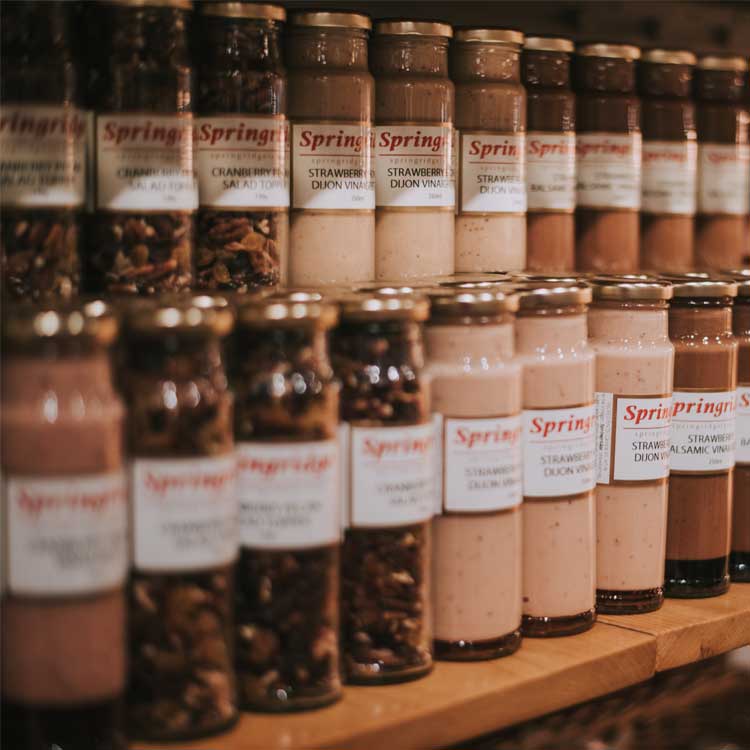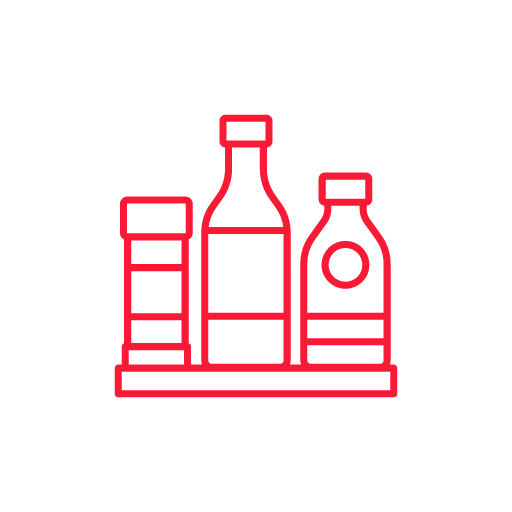 Sauces and Dressings
Making suppers sing is our business – see our collection of signature sauces, marinades and dressings for dinner.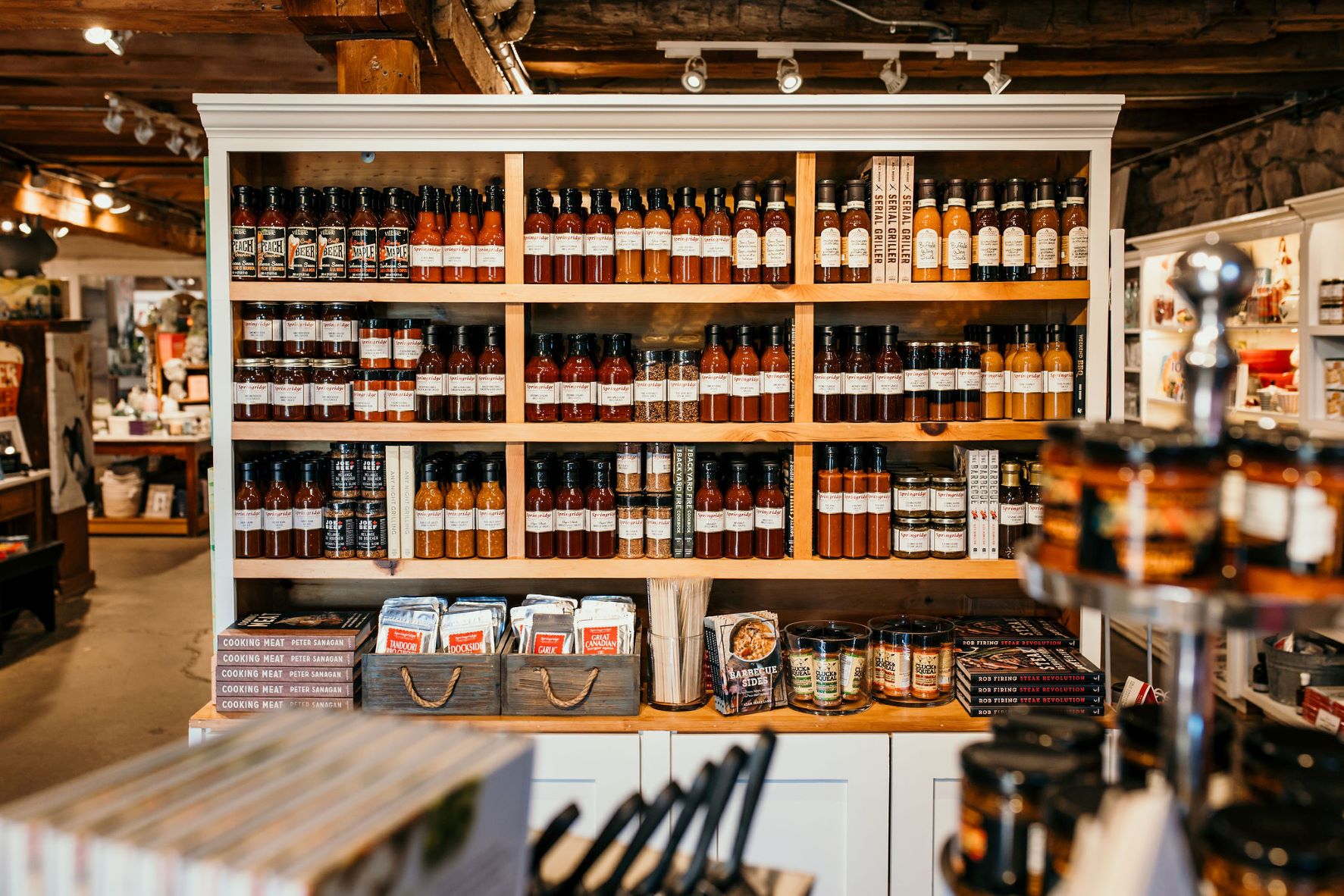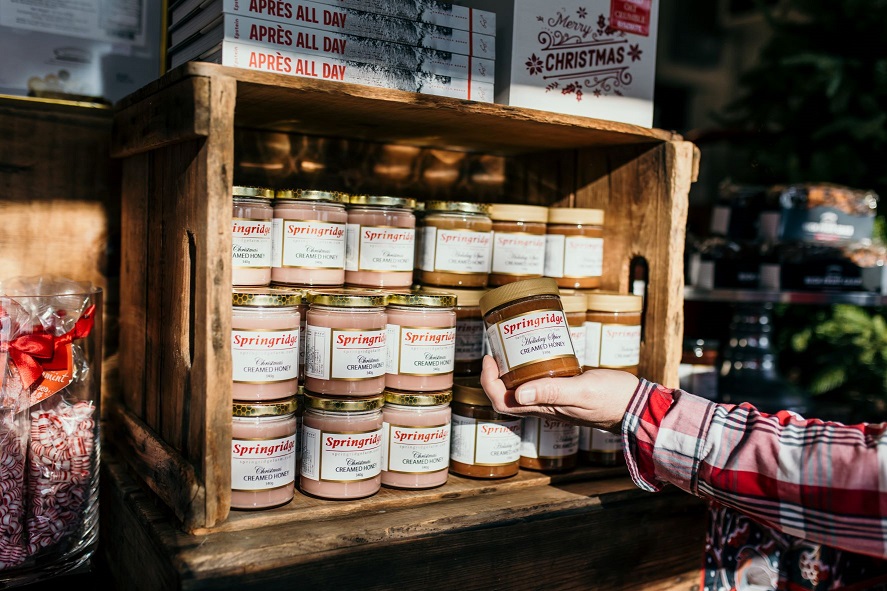 Honey
Springridge Farm Honey – The sweetest thing
Available in three sizes, this honey is largely gathered from our bees (and from bees working on neighbouring farms).  It is slightly floral and very popular.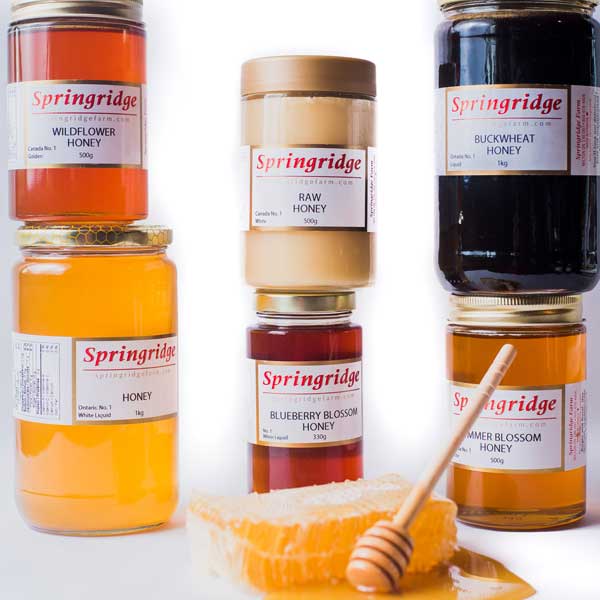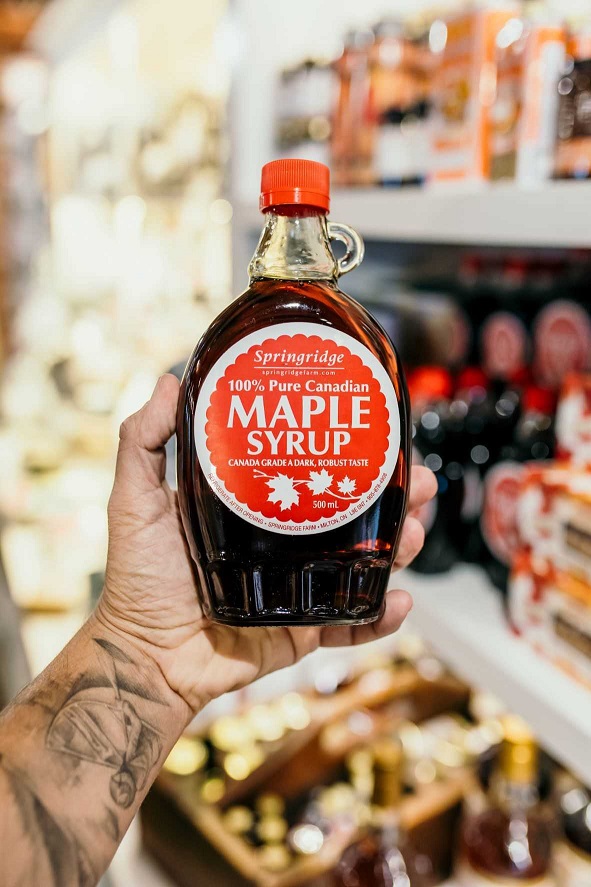 Get the latest farm news to your tablet, phone or desktop. Sign up for our farm news.
Springridge Farm is open daily 9am - 5pm including weekends and holidays until Christmas Eve (Dec 24) when we close for the season at noon.

7256 Bell School Line, Milton ON L9E 0N7
Service Dogs are always welcome; family pets are best left at home.