It's time:  time for the most wonderful time.  It is Christmas and however you celebrate, we send to you our merriest and very best wishes.  We also send our thanks.  When we opened this spring, we knew to expect a year like no other.  Our team has quite frankly worked wonders and we are so grateful to them.  And we are grateful to you, our extended Springridge Farm family and community:  we have taken such pleasure in serving you this season.
Our farm and our office are closed now for the season, and we look very much forward to seeing you in the spring. 
Warmly,
The Springridge Farm Family
Springridge Recipes

Enjoy some of our favourite recipes from our farm kitchen to yours
Online Shop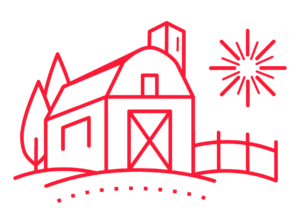 Our online shop is closed for the season. Thank you for shopping barnside with us.
Springridge Honey

Learn more about all the varieties of honey available at the farm
Get the latest farm news to your tablet, phone or desktop. Sign up for free food and other cool stuff like special offers, events and farm news.