Fun Farmyard

Our fun farmyard is open daily from
9am – 5pm
Fresh Baked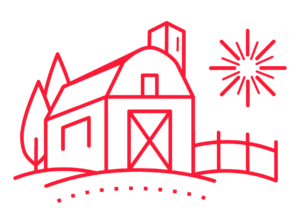 Visit our scratch bakery for all your Springridge Favourites
Farm Lunches

Farm lunches available 11am-5pm from our front porch servery
Get the latest farm news to your tablet, phone or desktop. Sign up for free food and other cool stuff like special offers, events and farm news.
Fun Farmyard, Front Porch Servery, Barn Market, Loft Boutique & Bakery
Open 9am - 5pm daily  
7256 Bell School Line, Milton ON L9E 0N7
Service Dogs are always welcome; family pets are best left at home.