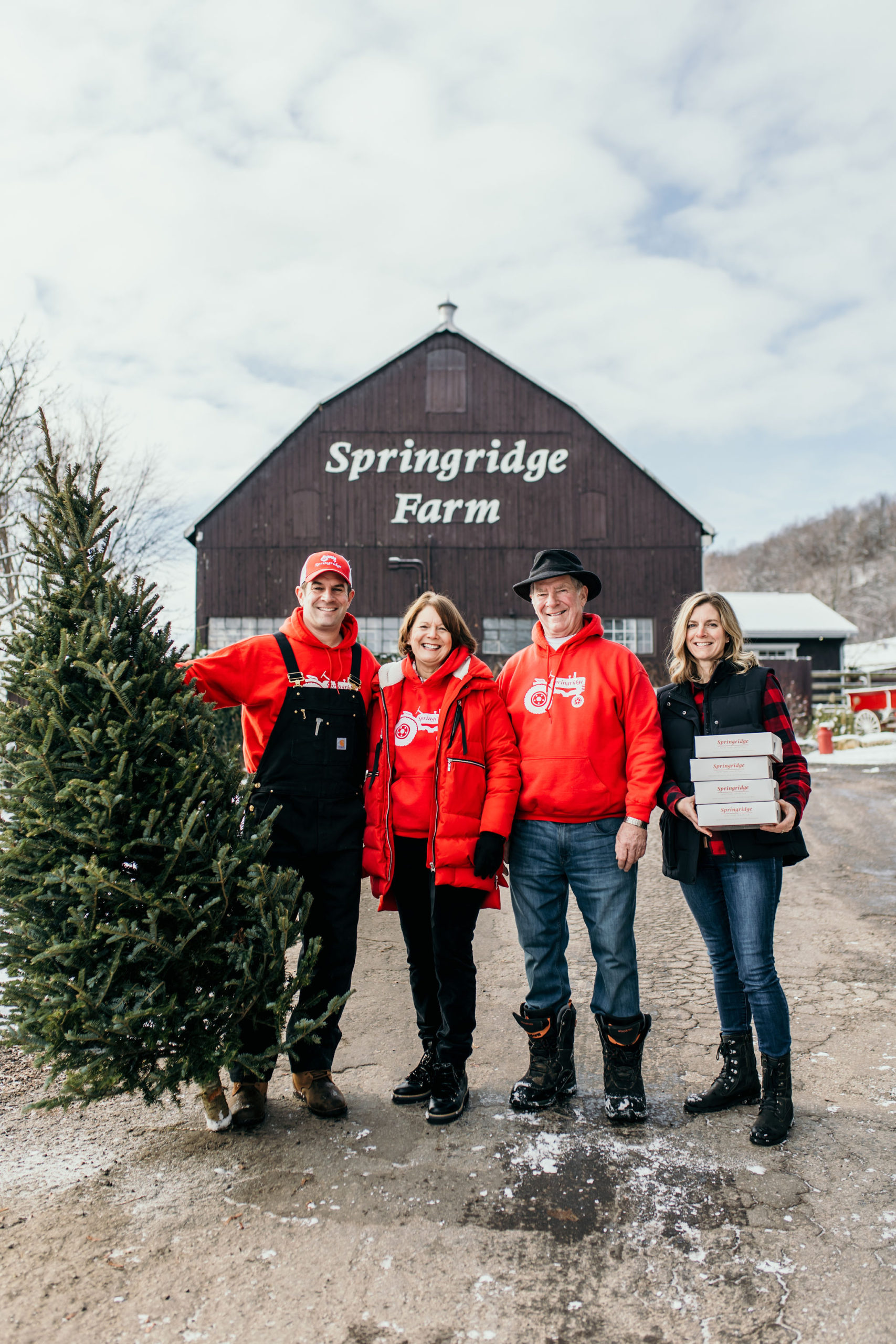 From our family to yours…
Merry Christmas & Happy New Year
It's time: time for the most wonderful time. It is Christmas and however you celebrate, we send to you our merriest and very best wishes. We also send our thanks. When we opened this spring, we knew to expect another year like no other. Our team has quite frankly worked wonders and we are so grateful to them. And we are grateful to you, our extended Springridge Farm family and community: we have taken such pleasure in serving you once again this season.
Our farm and our office are closed now for the season, and we look very much forward to seeing you in the spring.
We wish you happiness and comfort and wellness this holiday season. Merry Christmas, from our family to yours.
-John, Laura, Tom, Amy & Sarah
Welcome to our family farm.
Welcome home to freshness, to family fun, and to fabulous finds. 

We live here.  We farm here.  We've raised generations of children here.  We believe in growing and in making and baking with freshest farm flavours.  We believe in recipes that have stood the test of time and in finding delicious ways to preserve and serve each season in our bakery and farm shop.
We also believe in family and in making memories on this farm.  We raised our children here – feeding farm animals, playing outside.  Old fashioned farm fun is what we're known for.
Step inside our nineteeth-century barn and see what we've made and found.  Our incredible shop is brimming with fun finds, and our farm pantry shelves are positively packed with all of our farm favourites. 
Get the latest farm news to your tablet, phone or desktop. Sign up for free food and other cool stuff like special offers, events and farm news.
Springridge Farm is now closed for the season. Our office will re-open in February and the farm will open for the 2022 season in April

7256 Bell School Line, Milton ON L9E 0N7
Service Dogs are always welcome; family pets are best left at home.