At Springridge Farm, we think lunch is the best meal of the day. Our front porch servery has home style sandwiches, delicious soups and chili and our sandbox special for kids.
Our Pavilion Patio provides outdoor covered seating for you to enjoy your lunch and don't forget to grab a fresh-baked pie for home.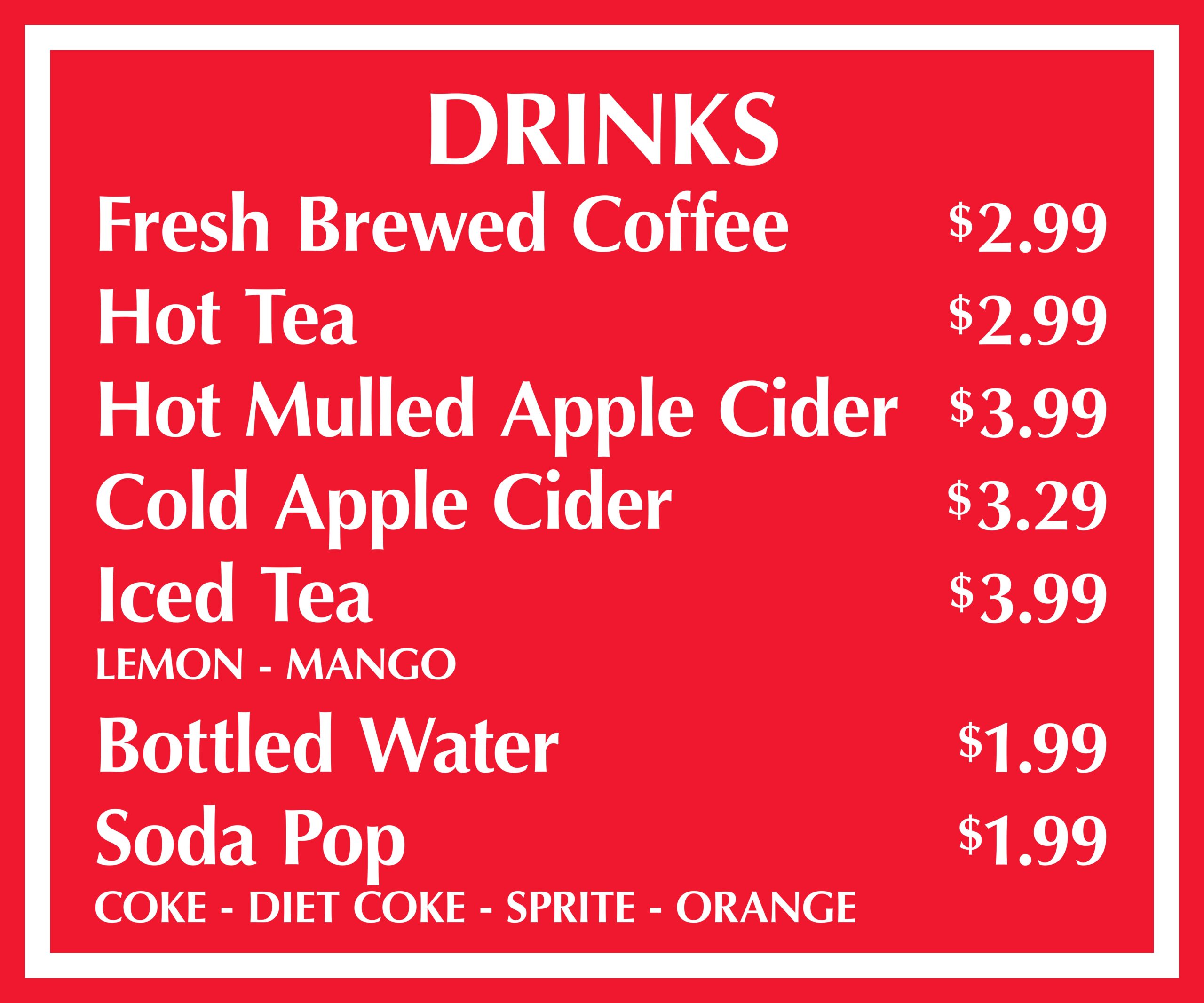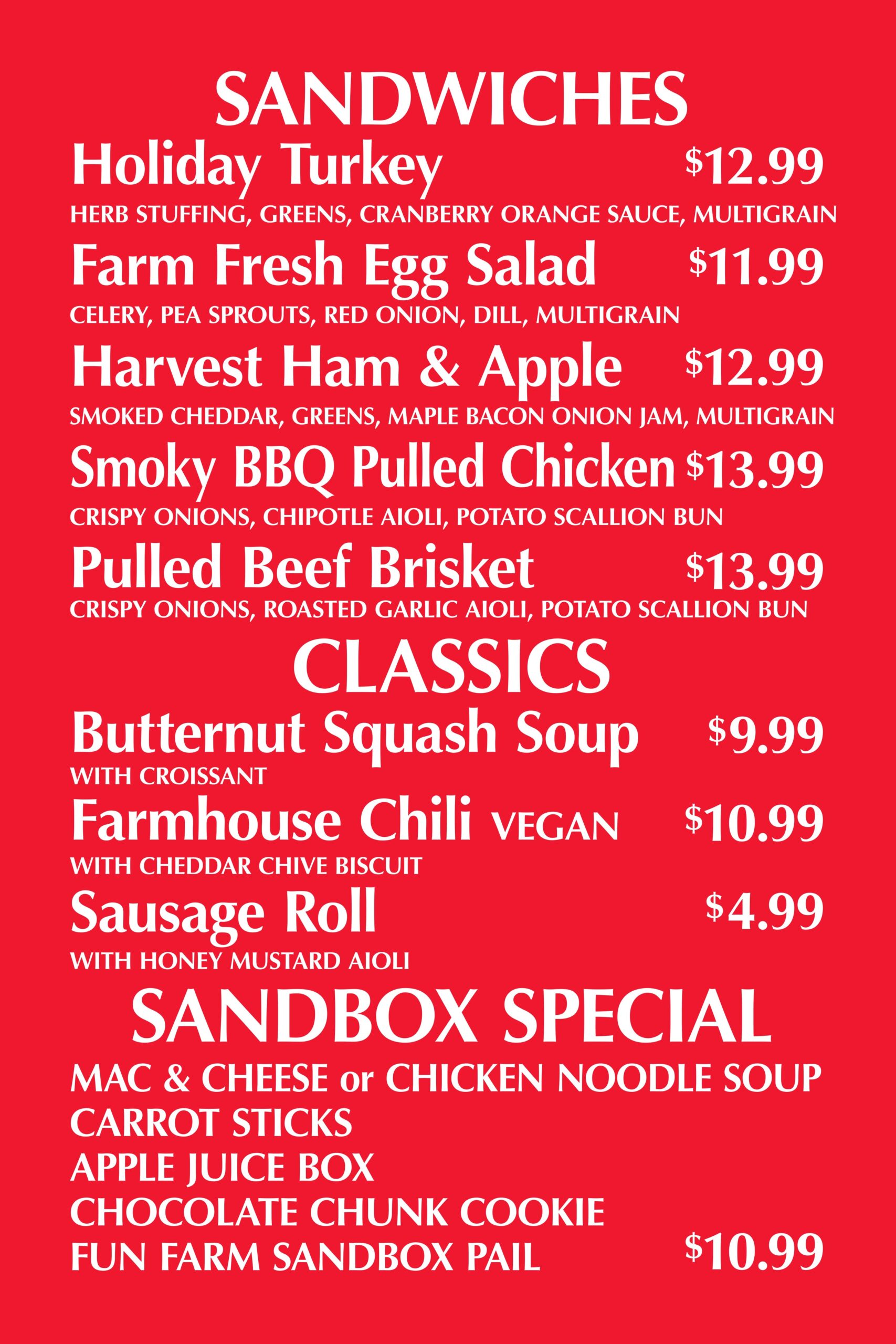 Allergen Alert: The following allergens are present in our Bakery/Cafe: eggs, milk, mustard, peanuts, sesame, soy, tree nuts, wheat.
Get the latest farm news to your tablet, phone or desktop. Sign up for our farm news.
Springridge Farm is open daily 9am - 5pm including weekends and holidays

7256 Bell School Line, Milton ON L9E 0N7
Service Dogs are always welcome; family pets are best left at home.