Join our Springridge Family!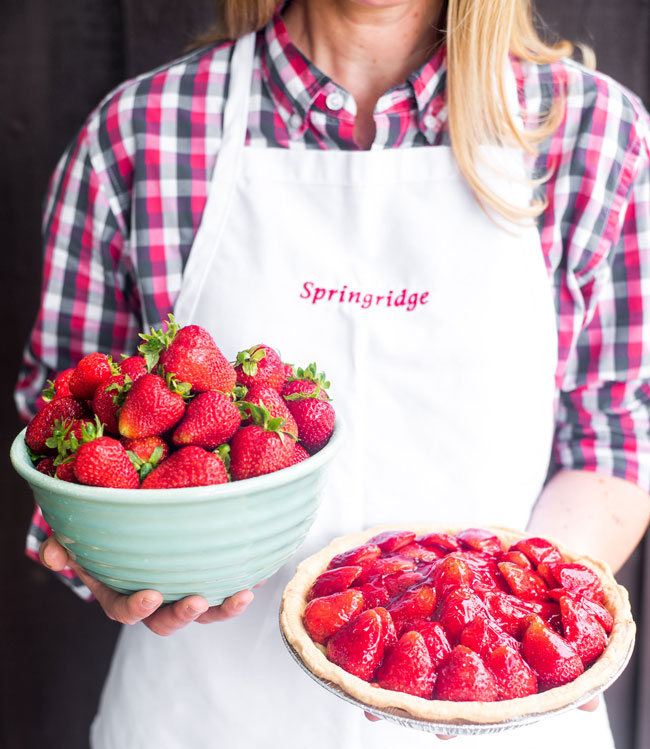 Love Springridge? Work here!
Join our Farm Team 
A strong culture of caring for each other is what makes working at Springridge Farm so special!
Our customers are all different and so are we.  We seek out amazing team members from all backgrounds because that makes Springridge better.  If you share our enthusiasm for excellence, you'll fit right in on our farm.
Current Employment Opportunities
Café / Bakery Associate
We're growing our team and are looking for amazing people to join our foodservice / café customer service team!  You are encouraged to apply whether your availability is full time or part time.  Please note that these positions require a commitment throughout our entire season until at least the end of October and include both weekends and weekdays.  These positions are not suitable for students.
Please apply online using the adult application.
Bakers – Full time and/or Part time
We are currently hiring for our busy farm bakery. This position is a minimum of 3 days per week commitment. This is a year-round role and is therefore unsuitable for students.
Please apply online using the adult application.
Barn Market Associate
This position will be attractive to someone who enjoys a fast pace, providing exceptional customer service, and working with beautiful gifts and delicious food products.  Handling cash, produce and restocking displays, fridges and freezers.  
Suitable candidates are available to work holidays, weekends and weekdays for the duration of our season (until Christmas).
This position is not suitable for a student.  
Please apply online using the adult application.
Get the latest farm news to your tablet, phone or desktop. Sign up for free food and other cool stuff like special offers, events and farm news.
Springridge Farm is open daily 9am - 5pm including weekends and holidays.

7256 Bell School Line, Milton ON L9E 0N7
Service Dogs are always welcome; family pets are best left at home.