Within our barn market visitors will delight in finding preserves and delicious fine foods ready to take home and enjoy. For over 35 years we have been turning the harvest into preserves for our customers. Our recipes are steeped in tradition and passed down from Grandma Hughes who was a master jam and preserve-maker.
Our preserves are made from scratch, in small batches, in our farm kitchen using only the finest ingredients. Over the years we have become known for our signature items including our strawberry jam, chili sauce and red pepper jelly.
We also have produced limited edition preserves that have garnered national attention starting with our Royal Jam Series which included Royal Wedding Marmalade (2011), Diamond Jubilee Jam (2012), Royal Baby Jam (2013) and Royal Wedding Jam (2018). To celebrate Canada's sesquicentennial in 2017 we produced a very special Canada 150 Jam. Other limited edition preserves include Mother's Day Marmalade, Holiday Jam, Merry Cherry Jam and Christmas Marmalade.
Take a page out of the Springridge Farm Recipe Book!
From our kitchen to yours, here is a collection of some of our favourite recipes. The recipes that we share have been passed down through generations of the Hughes family, developed at the farm or simply tickle our taste buds!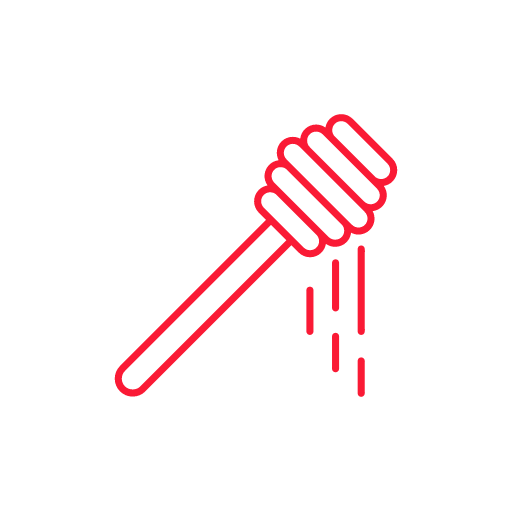 Honey
Springridge Farm is home to over one million busy bees who make the most delicious honey.  Our honey couldn't be more local!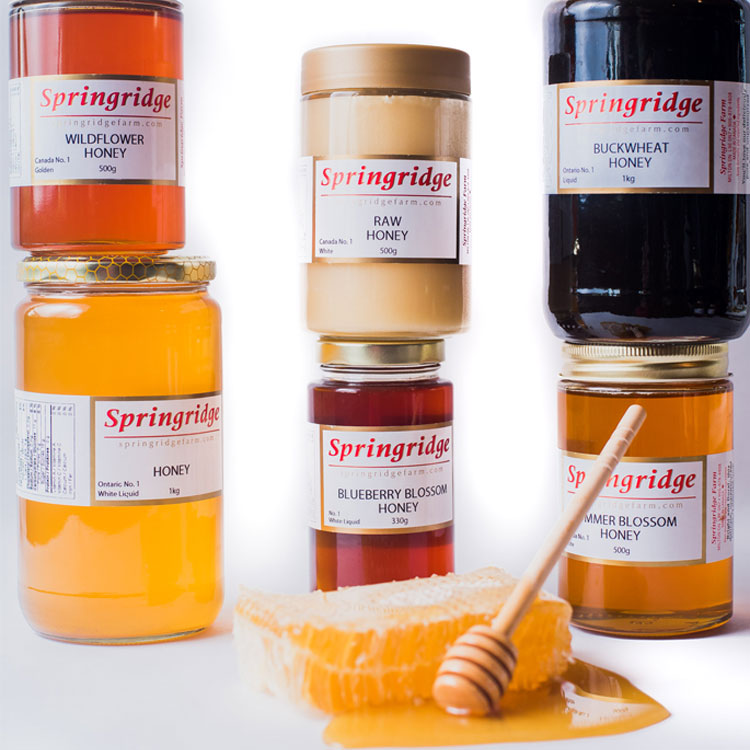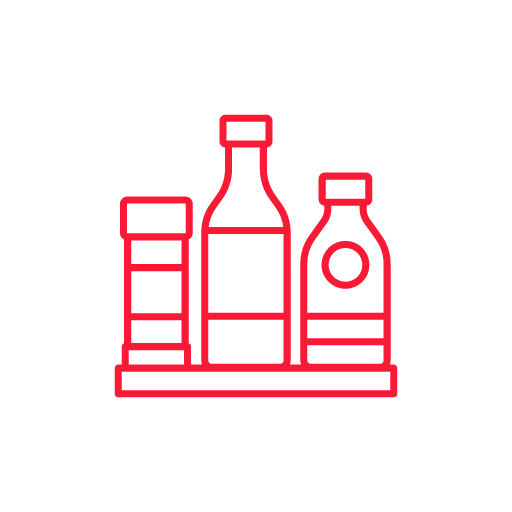 Sauces and Dressings
Making suppers sing is our business – see our collection of signature sauces, marinades and dressings for dinner.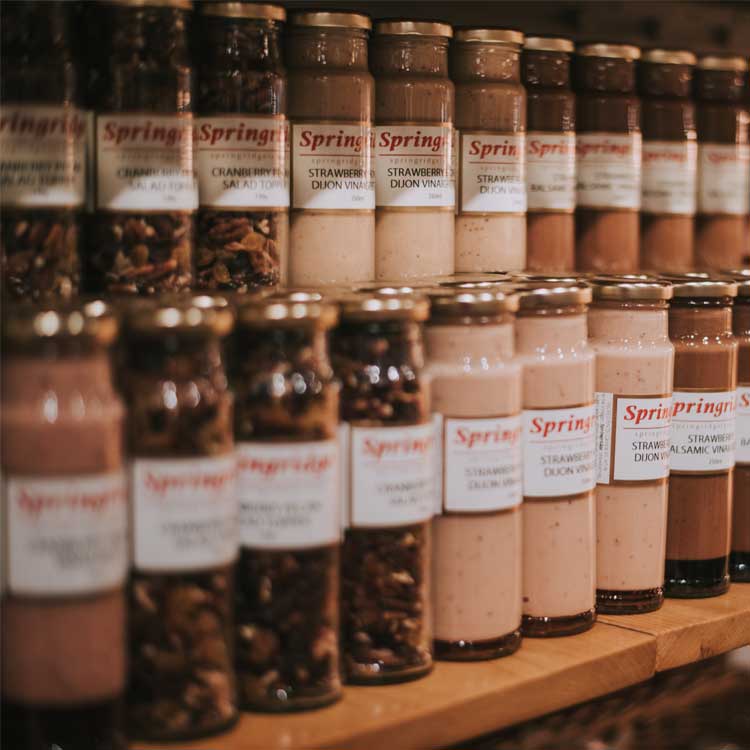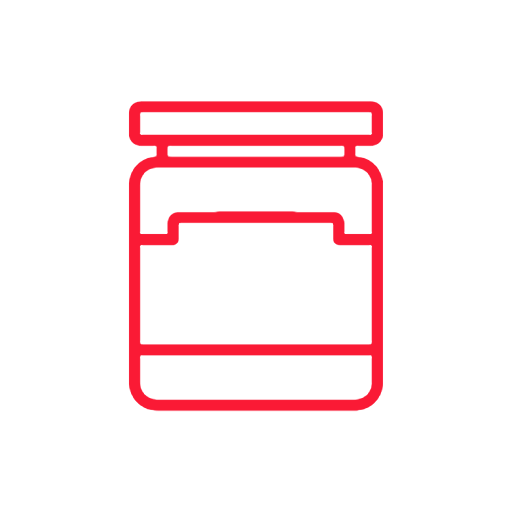 Jams
Handmade in small batches right here in our farm kitchen…just like Grandma Hughes taught us all those years ago.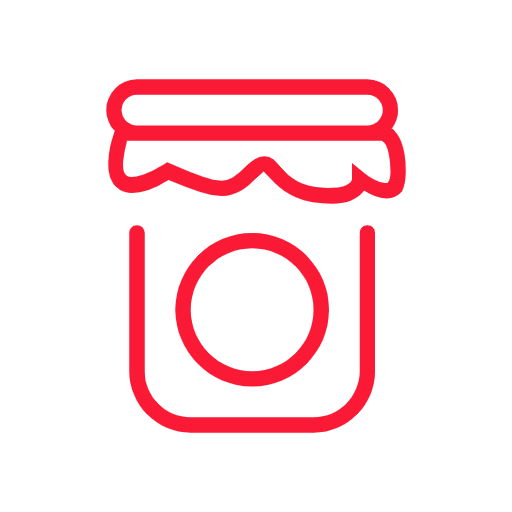 Preserves
Ontario produce, picked when perfect, preserved to love later.  Pickles, relishes, chutneys, our best farm pantry staples.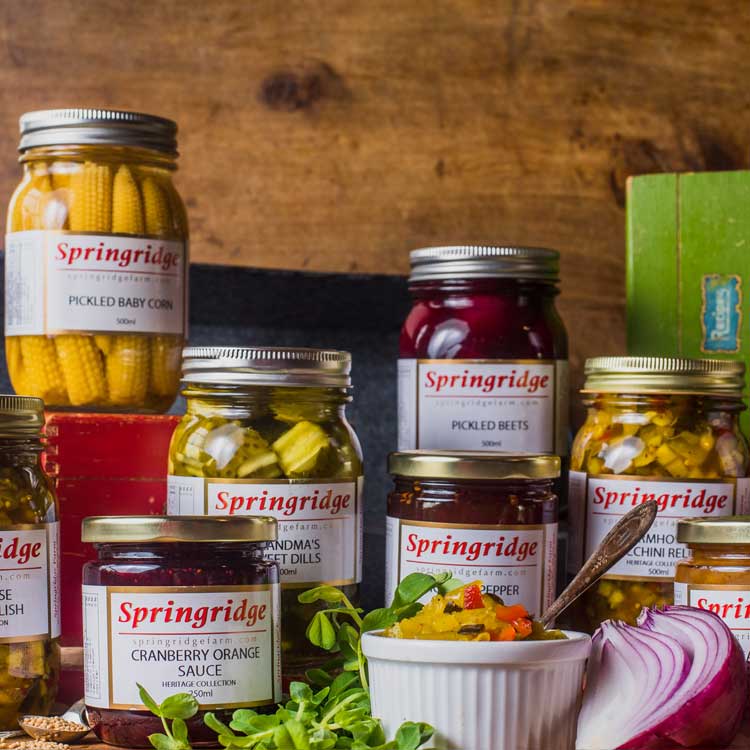 Get the latest farm news to your tablet, phone or desktop. Sign up for free food and other cool stuff like special offers, events and farm news.
Springridge Farm is now closed for the season. Our office will re-open in February and the farm will open for the 2022 season in April

7256 Bell School Line, Milton ON L9E 0N7
Service Dogs are always welcome; family pets are best left at home.