Weekends September 26 to October 25, 2020
Springridge Farm is the ultimate destination for family fun this fall. Our Harvest Festival celebrates the season with activities for all ages from our corn trail to Farmer John's famous pumpkin crop. The escarpment views are spectacular this time of year with fall colours signalling cooler temps are on the way. You won't want to miss a minute of fun at the farm.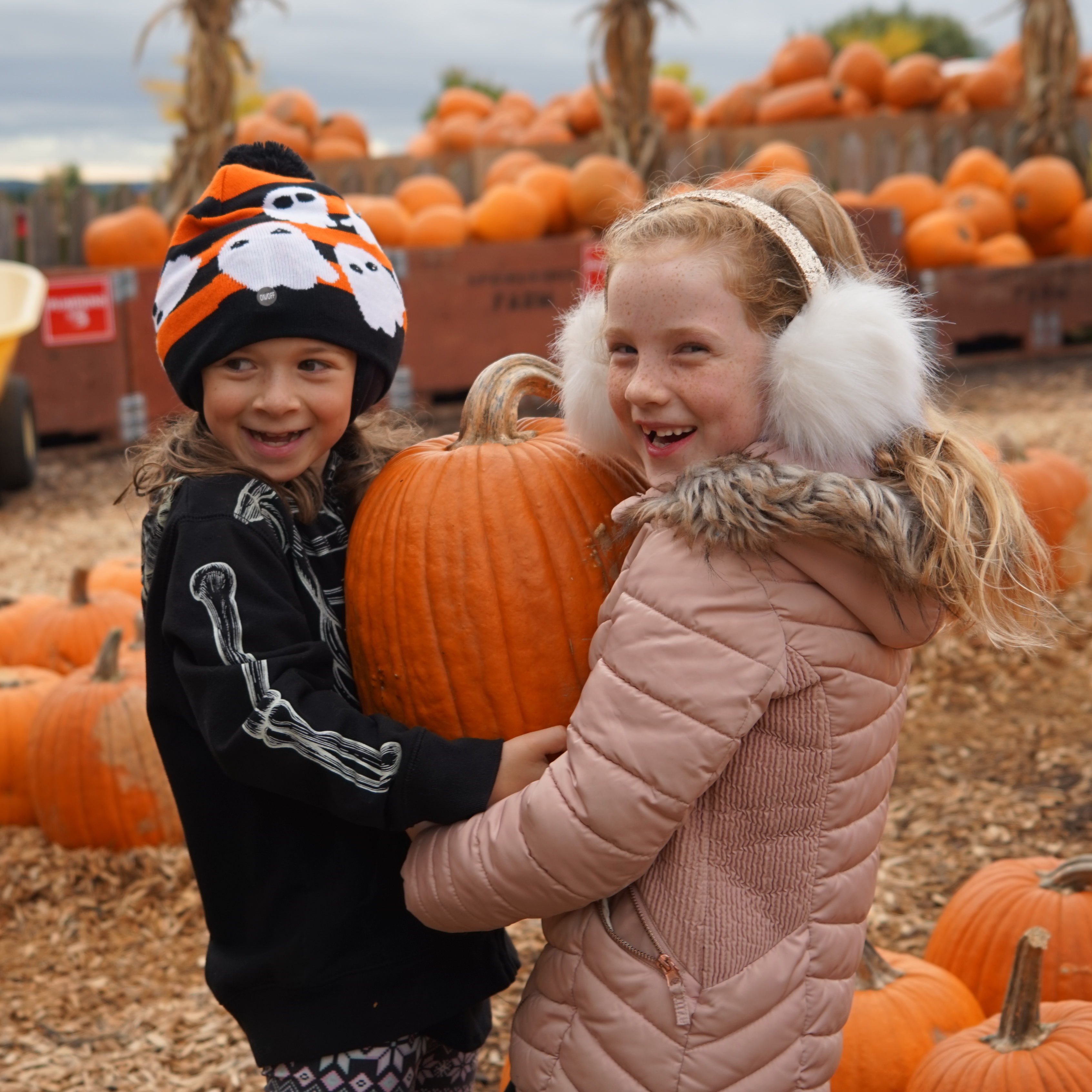 What does Harvest Festival admission include?
The Harvest Festival is held in the fun farm yard and includes: a wagon ride to the 5 acre corn trail, a professional puppet show (show times: 11, 12, 1, 2:30 & 4), spooky boo barn and costumed characters as well as, all the fun farm yard activities including the spider web climber, tube slides, giant sandbox, witch's mouth corn trail, straw play, goat mountain, escarpment lookout, farm animals (goats, bunnies, chickens, rooster, pigeons), antique tractors, singing chicken show. Pony Rides are available for an additional $5 per ride. Maximum weight 80lbs.
What is the cost of the Harvest Festival?
Admission to Harvest Festival is $14.00 (includes HST) per person, ages 2-92. There is no admission charge to visit the barn market, bakery & gift shop.
*Season pass holders receive free admission Sept 21 or 22, 2019.
What is there to eat at the festival?
The Springridge Farm BBQ Barn is open for Harvest Festival. Menu items include hotdogs, sausages, corn on the cob, apple chips and the Little Farmer Lunch combo for kids. Our café and bakery are open in the barn market.
Can we pick our own pumpkins at the farm?
Pumpkins are a huge part of the fall season here at the farm. Our pumpkin patch is located just outside the barn market and there is no charge to visit and select your pumpkins. We offer ready to go pumpkins including field, pie, white, ghost and Cinderella varieties. You will also find pumpkin inspired items in our scratch bakery.
Click on photos to learn more about our farm
Get the latest farm news to your tablet, phone or desktop. Sign up for free food and other cool stuff like special offers, events and farm news.
Open daily 9am - 5pm to Christmas

 Just a reminder that things are a little different this season, for sure. The Fun Farmyard isn't open for family play just yet, nor are we serving lunches or poured beverages.